New Orleans 1915 & 1923 Christmas Coke dated from the Chattanooga Tennessee Glassworks
---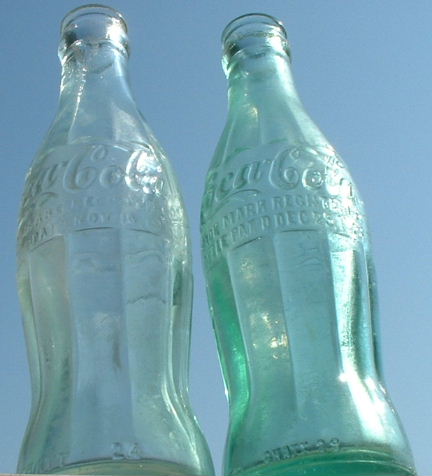 The first bottle has a November 16, 1915 date, the patent for the hobble skirt design at the shoulder. It is a light green with very little to no case wear. The bottle does have a couple of minor defects such as a nick on the shoulder rib above the C of Coca about the size of two pinheads. Also a couple of shallow pinhead size moon bruises along with a light to medium haze. The bottle has a Chatt 24 embossing at the lower heel which stands for the glassworks and 1924.
The second bottle is dated December 25, 1923 and is called the Christmas Coke by collectors. It has very minor case wear mostly below the lip, and a minor shallow pinpoint bruise on the shoulder-only mentioned for accuracy. The color is the regular Coke green and a great companion for the previous 1915 Coke. It has the Chatt 29 with a number 13 embossed at the rear heel area.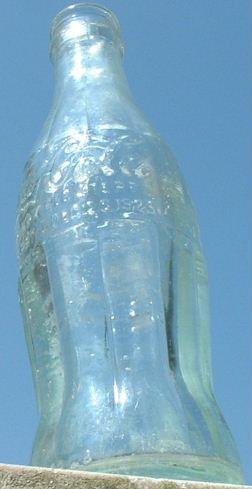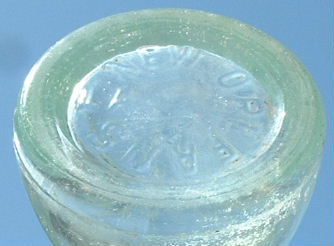 Another Christmas Coke from New Orleans that recently turned up is this light green variant. This one has a little more case wear than the others, but less haze than the previous ones. Chatt is at the heel with the number 28 and a 7 at the rear area. Another thing unusual about this bottle is the way New Orleans LA is embossed on the bottle.

The price of these Cokes are $15.00 each plus shipping, but if you would like them as a set we will give you a $5.00 discount at $40.00 plus shipping for all three bottles.

TERMS:


Can pay by money order, a Personal check is also OK--will ship the item once the check clears. We also accept payments through https://paypal.com/
There is a 10 day return privilege.

If you would like this item please contact us at:

bilich@bellsouth.net
Please be sure to include your address so that we can let you know the shipping amount.